Shop
Amazonico Napo Ecuador 72%
Tavolotta 1 Kg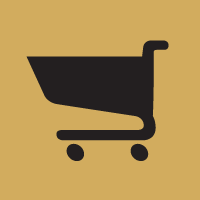 The "I Cultivar" collection of Aruntam Sensory Chocolate, made of the precious Curaray Amazonico Cacao, an aromatic Cacao from Archidona in the Napo region of the Ecuadorian Amazon forest. It comes from ancient trees, which grow in the "Chacras" the forest gardens of some native tribes. The highly diversified flora of the area enriches the aromatic quality of this cacao.
Dark Piura 72,5%

Read more

Raw Chocolate Piura Peru 72,5%

Tavolotta 1 Kg

Coconut Blossom Sugar

From the collection "I Cultivar" by Aruntam Sensory Chocolate Made in Italy. Dark chocolate created with Nacional Albino single origin cacao from Piura Peru, a cacao with a very high percentage of albino (white) cacao beans, among the rarest in the world. On the northern coast of the country there is, next to the border with Ecuador, the region of Piura, where a cacao of Nacional genetics grows: the Cacao Blanco de Piura, the name comes from the fact that the cacao beans are completely white, because they do not contain anthocyanins. Coconut Blossom Sugar, which has a low glycemic index, is extracted from the variety Cocos Nucifera L. The farmers cut the coconut flower buds to stimulate the flower, then the sap drops are collected twice a day (morning and afternoon).