Nibs Bio Madagascar 100%
Nibs Bio Madagascar 100%
150 g
Åkesson's Single Origin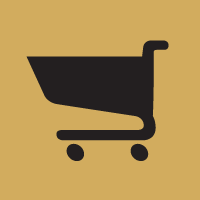 Cacao Nibs from the collection "I Cultivar" of Aruntam Sensory Chocolate, made of the precious Trinitario Cacao from Åkesson's farms in Madagascar. Cacao is cultivated mainly in the north west of the country, especially in the Sambirano valley, along the river that passes near the city of Amanja. The near Tsaratanana mountain chain and the trade winds, create a special micro climate in this valley, and during the rain season the Sambirano floods the banks, creating an extremely fertile soil and most favourable conditions for some crops, just like the cacao.
Ingredients: 100% min. Cacao. Organic cacao beans. Milk and nuts are processed in the same premises.
Notes: citrus, tropical fruit, passion fruit and red berries with final notes of spices.
Certification: organic
Size: 150 g.
Related products
World Blend 70%

Read more

World Blend 70%

Tavolotta 1 Kg

Blend of precious Tanzania and Ecuador cacao. The union between the organic Tanzanian Trinitario cacao from Mbingu (Kiswahili for Heaven) in the Kilombero Valley, on the edges of the beautiful Udzungwa Mountains National Park, and the precious Nacional Ecuadorian cacao, recognized as one of the best raw materials in the world.

Arriba Nacional Ecuador 66%

Read more

Arriba Nacional Ecuador 66%

Tavolotta 1 Kg

Precious Arriba Nacional cacao from Ecuador. It is said that, in the last century, the producers of good chocolate arrived from Europe to buy cacao. When they went to the port of Guayaquil, they asked the locals where to find the cacao so prized and the answer that was given was: "arriba… río Arriba", which means "up by the river". Thus was born the name of Cacao Arriba today synonymous with quality and great organoleptic richness.