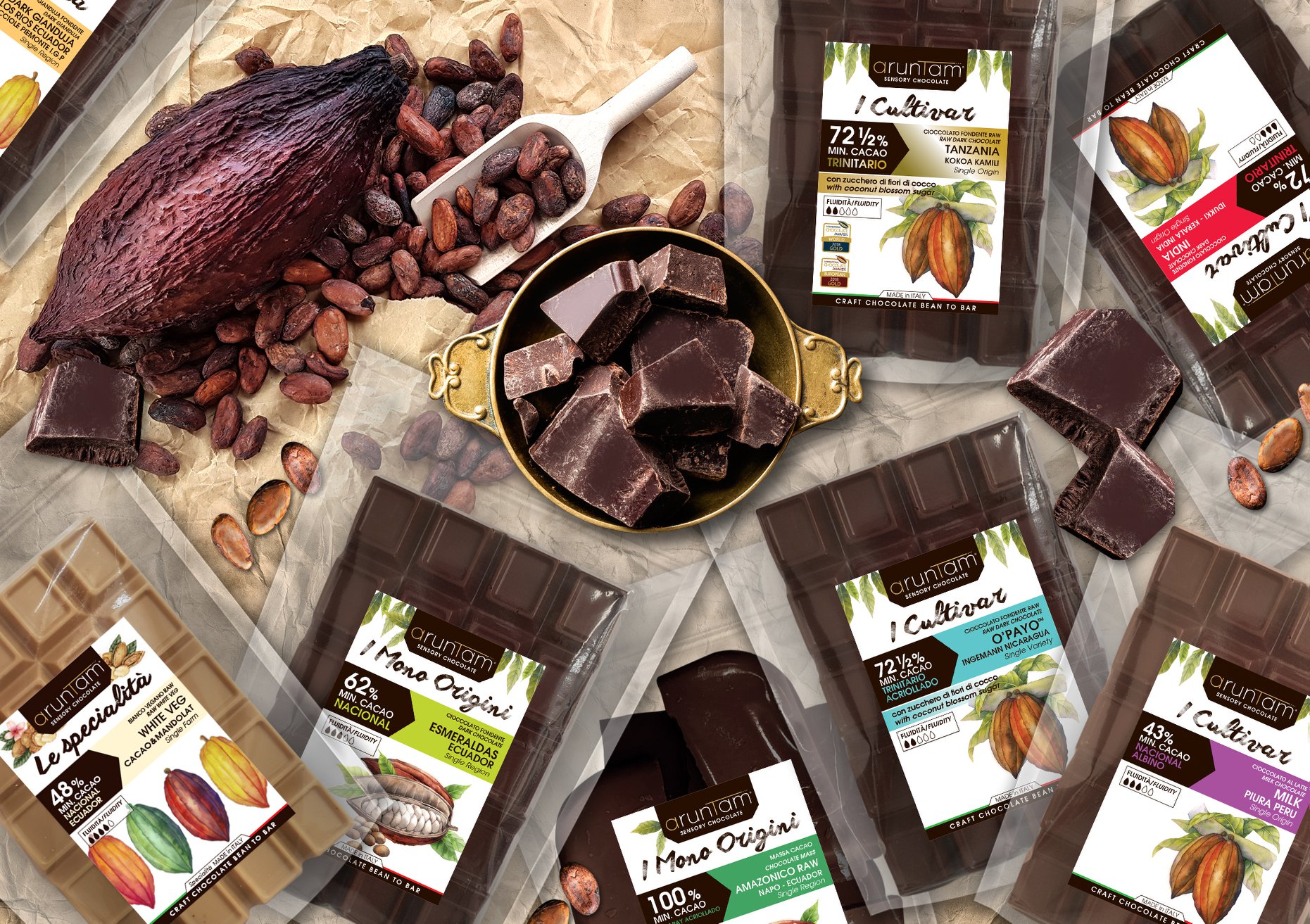 This month we are in G&G Magazine:
www.gandgmagazine.eu
New Edition. New trends, openings, events, projects – new ideas!
G&G Magazine is a six-monthly design magazine, born with the aim to promote artisanship, the inspirations of interior design and luxury life stile all over the world.
On page 52 Aruntam – Sensory Chocolate presents its new range of products, made in its organic certified laboratory at the company premises in San Giuliano Milanese. A range of products dedicated to professionals and chocolate lovers, so that the Craft Chocolate – Bean to Bar – Made in Italy using exclusive cacao selections may transform each creation into a masterpiece!