Arriba Nacional Ecuador 66%
Arriba Nacional Ecuador 66%
Tavolotta 1 Kg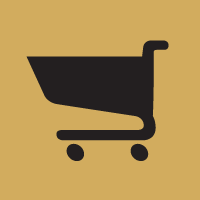 Precious Arriba Nacional cacao from Ecuador. It is said that, in the last century, the producers of good chocolate arrived from Europe to buy cacao. When they went to the port of Guayaquil, they asked the locals where to find the cacao so prized and the answer that was given was: "arriba… río Arriba", which means "up by the river". Thus was born the name of Cacao Arriba today synonymous with quality and great organoleptic richness.
Ingredients: 66% min. Cacao. Organic cacao beans, organic cane sugar, organic cacao butter; Emulsifier: organic sunflower lecithin. May contain traces of nuts and milk.
Notes: creamy, with notes of nuts, molasses and coffee with scents of floral notes and a final touch of spices.
Certification: organic on request.
Size: 1 kg
Related products
Nibs Bio Piura 100%

Read more

Organic Cacao Nibs Piura Peru

150 g

Cacao Nibs from the collection "I Cultivar" by Aruntam Sensory Chocolate Made in Italy, created with Nacional Albino single origin cacao from Piura Peru, a cacao with a very high percentage of albino cacao beans, among the rarest in the world. On the northern coast of the country there is, next to the border with Ecuador, the region of Piura, where a cacao of Nacional genetics grows: the Cacao Blanco de Piura, the name comes from the fact that the cacao beans are albino, completely white, because they do not contain anthocyanin.