Raw Nugu Nicaragua
€ 1.000,00
Trinitario Acriollado
Fine Raw Chocolate 72½ Nugu™
Single Region Nueva Guinea, Nicaragua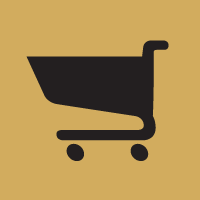 Chocolate bar of 60 g
Dark chocolate with 72 ½ cocoa
Chocolate created with NUGU™: a special cacao originating in the Southern Caribbean region and now grown by micro-producers in Nicaragua. Particularly creamy with intense notes of unroasted hazelnuts, currants, cherry and honey, a light perception of rum and delicate spicy.
Photo Paolo Giocoso ©
Out of stock
Additional information
| | |
| --- | --- |
| Weight | 60 g |
| Percentuale cacao | |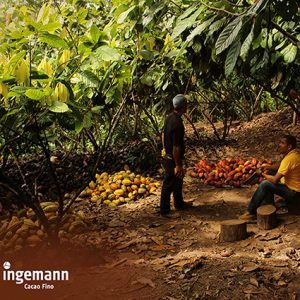 Nicaragua boasts a high degree of biodiversity and traditions dating back thousands of years. In particular, the area of the present-day municipality of Nueva Guinea has been inhabited since ancient times and remains have been discovered in its Punta Gorda basin of a pre-Hispanic civilization which built concentric structures. Pottery found here by researchers of the Smithsonian Institute has been dated to between 3000 and 4000 years ago, and is consequently considered to be one of the earliest traces of human presence in Nicaragua.
NUGU™, originally from the South Caribbean region, comes from this area, and it is now grown by micro-producers. These local farmers are assisted by a project which is investing in their training so as to obtain top quality cacao: Ingemann. The aim is to promote the development of the communities involved so that they can directly benefit from the cacao value chain.
On 21 September 2015 Nicaragua was designated producer of 100% Fine Flavour Cacao by the ICCO (International Cocoa Organization). It is one of only 9 countries recognized for the exceptional quality of its native cacao.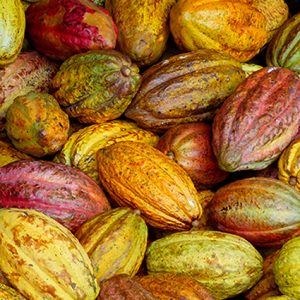 During the work of identifying the various genetic compositions of the best cacao, six varieties of Cacao Trinitario-Acriollado have been selected in particular. One of these is NUGU™, which meets the highest standards of quality, ensuring complete traceability and sustainability.
We have processed this special cacao according to our Raw method, subjecting it to minimal aggression so as to maintain its original flavour. The chocolate thus obtained is particularly creamy with intense notes of untoasted hazelnuts, currants, cherry and honey, a light perception of rum and a finale of cream and delicate spices, all to be found in our Trinitario Acriollado Fine Raw Chocolate 72 ½ NUGU™ – Single Region Nueva Guinea, Nicaragua.
The image chosen for our bar portrays three generations of Central American women. We feel this best gives the idea of the infinite link between past and future. We must never forget our roots as we go towards the future, which we hope will be as bright as their smiles.
We are delighted to offer you a taste of our bar which we hope will astonish you with its excellence.
Related products
Raw White Veg

€

1.000,00 Read more

Fine Raw White Veg

Cacao Single Farm Ecuador

& Mandolat di Toritto 72½

Chocolate bar of 60 g

Our White Raw Veg bar is the result of the union of Raw Nacional cacao butter of the "Hacienda El Pechichal", Guayas – Ecuador, which keeps intact the "Complejo Nacional" of Ecuadorian cacao, and of "Mandorla di Toritto", fruit of the native cultivar "Filippo Cea", grown, gathered and transformed into an alternative to milk within an uncontaminated and protected environment: the Alta Murgia National Park. Two products which create a White Raw Vegan single origin chocolate with a pleasing initial sensation of alcohol, and floral and nut notes. It combines perfectly with the Sicilian candied orange peel and the best Toritto almonds to re-evoke the typical sweet specialities of Southern Italy.
BRONZE – 2018 International Chocolate Awards – European Bean-to-Bar Competition
Photo Giovanna Gori ©

Raw Curarai Archidona Ecuador

€

1.000,00 Read more

Curarai Acriollado Amazonico Ecuador

Fine Raw Chocolate 72½

Single Origin Archidona, Napo

Chocolate bar of 60 g

Dark chocolate with 72 ½ cocoa

Single origin chocolate created with Curarai Acriollado Amazonico cacao, an aromatic cacao from Archidona in the Napo region of the Ecuadorian Amazon forest. It comes from ancient trees which grow in the "Chakras" of some native tribes. The aromaticness of this cacao is enriched by the highly diversified flora of the area. Intense notes of cherry liqueurs, spicy and cream give the chocolate its marked roundness and a delicate and flower finale create a pleasing harmony on the palate.
SILVER – 2018 International Chocolate Awards – European Bean-to-Bar Competition
BRONZE – 2018 International Chocolate Awards – World Final
Photo Gianluca Balocco ©

Raw Chuno Esencia Nicaragua

€

1.000,00 Read more

Trinitario Acriollado Fine Raw Chocolate 72½

CHUNO® Esencia Heirloom Cacao

Single Variety Nicaragua

Chocolate bar of 60 g

Dark chocolate with 72 ½ cocoa

Chocolate created with CHUNO® Esencia: the rare variety of cacao which grows in remote selvas in the upland plains of northern Nicaragua. Wonderful creaminess with delicate notes of hazelnuts, cream and flowers, a finale with a hint of aromatic wood and the pleasing bitterness of the taggiasca olive.
Photo Paolo Giocoso ©