Gianduja Extra Fondente
€ 1.000,00
Gianduja Fine Dark Chocolate
Tavolotta 1 Kg
Los Rios & Nocciole Piemonte I.G.P. 72½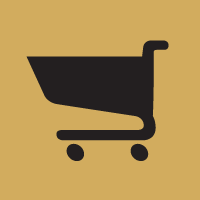 Chocolate bar of 60 g
From the collection "Le Specialità" (the specialities) of Aruntam Sensory Chocolate. Chocolate Made in Italy with single region cacao from the Los Rios Region in Ecuador. A journey back through time to relive the early days of Italian tradition par excellence, in this heavenly combination of Arriba Nacional cacao and the best PGI Hazelnut from Piedmont which results in this delicious Extra Dark Gianduja.
Out of stock
Ingredients: Cacao 40 % min. Organic cacao beans, organic PGI hazelnut Piemonte paste (32,5%), organic cane sugar, organic coconut blossom sugar, organic raw cacao butter. May contain traces of other nuts and milk.
Notes: delights the palate with marked creaminess and intense characteristics notes of masterfully roasted hazelnut and dark chocolate, with floral notes, a mild fruity acidity and hints of tropical fruits.
Certification: organic
Size: 1 kg