Raw O'Payo Profundo Nicaragua
€ 1.000,00
Trinitario Acriollado
Fine Raw Chocolate 72½ O'Payo™ Profundo Organic Cacao
Single ​Region Waslala, Nicaragua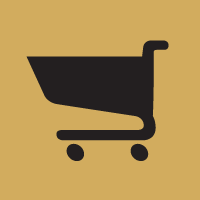 Chocolate bar of 60 g
Dark chocolate with 72 ½ cocoa
Chocolate created with O'PAYO™ Profundo: the organic cacao of Waslala, the mountainous area in northern Nicaragua home to the Bosawas Natural Reserve, the largest in Central America and since 1997 a UNESCO Biosphere Reserve. Intense creaminess and natural sweetness with notes of candied citrus, almond pleasing bitterness and a lingering finale with a hint of tropical fruits and flowers.
Photo Manuela Fratoni ©
Out of stock
Additional information
| | |
| --- | --- |
| Weight | 60 g |
| Percentuale cacao | |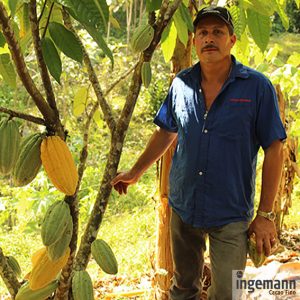 The precious diversity of Nicaragua is to be found not only in its wild flora and fauna (not for nothing is it called "The Land of Lakes and Volcanoes"- many of the latter still being active) but also in the numerous ethnic groups which have shared the land since time immemorial, some of whom are considered, in ancestral traditions, to have received the treasured gift of cacao from the gods.
The country enjoys a tropical climate which is ideal for agriculture, one of the principal sources of revenue of the people. Cacao is one of the main crops and it is of increasing importance since it can also help temper climate change thanks to the reforestation of areas which have been heavily exploited in the past.
Some years ago a group of business people decided to invest in training local farmers to produce a cacao which is rigorously controlled during all the stages of transformation, from cultivation of the plant to the processing of the beans: Ingemann. The aim is to provide top quality chocolate makers with the best cacao, thus helping to strengthen the sector in Nicaragua and, above all, contributing to the development of the communities of small farmers, directly involved in the value chain of cacao processing.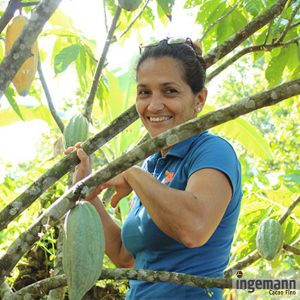 During the work of selecting the great genetic wealth of cacao in Nicaragua, a number of ancient varieties of Trinitario-Acriollado cacao have been found, such as that of the Waslala area, in the northern, mountainous part of the country in the Bosawas Natural Reserve. This reserve, highly protected and extremely remote, is the largest in Central America and was declared a UNESCO Biosphere Reserve in 1997.
Thus we have chosen this cacao for our single-origin Nicaragua bars, because it adheres to the highest standards of quality and assures complete traceability and sustainability.
Our O'PAYO™ Profundo comes from this uncontaminated place. It is grown organically and processed by us using the Raw method. According to this method the cacao is treated as gently as possible and its original flavour profile safeguarded. We thus obtain our Trinitario Acriollado Fine Raw Chocolate 72 ½ O'PAYO™ Profundo Organic Cacao – Single Region Waslala, Nicaragua. It has an intense creaminess and natural sweetness with notes of candied citrus, the pleasant bitterness of almond and persistent hints of tropical fruit and a finale of flowers. Aruntam is delighted to offer you a taste of uncontaminated goodness with this special bar.
Thinking of the nature and the origins of what is one of the primeval foods – wheat – for our bar we have chosen the image of elderly women clasping ears of wheat in their hands, a symbol of rebirth and a sign of hope and a radiant future. These women represent wisdom and the hard toil of all farmers throughout the world, now more than ever called upon to preserve the natural environment which surrounds them.
Related products
Raw Kokoa Kamili Tanzania

€

1.000,00 Read more

Trinitario Fine Raw Chocolate 72½

Kokoa Kamili Organic Cacao

Single Origin Mbingu, Tanzania

Chocolate bar of 60 g

Dark chocolate with 72 ½ cocoa

Chocolate created with organic Tanzanian Trinitario cacao from Mbingu (Kiswahili for Heaven) in the Kilombero Valley, on the edges of the beautiful Udzungwa Mountains National Park. A rural area where Kokoa Kamili works with more than 2000 families of farmers for whom the small cacao plots are the main source of income. Particularly intense chocolate with notes of citrus and tamarind, passion fruit, red fruits and molasses, cream, flowers, lemongrass, lemon balm and final nuts.
GOLD – 2018 International Chocolate Awards – European Bean-to-Bar Competition
GOLD – 2018 International Chocolate Awards – World Final
Photo Elena Ticozzi Valerio ©

​​Raw Nacional Blanco Perù

Read more

Nacional Blanco Acriollado

Fine Raw Chocolate 72½

Single Region Piura, Perú

Chocolate bar of 60 g

Dark chocolate with 72 ½ cocoa

Single origin Peru chocolate, containing a very high percentage of albino cacao beans which are among the rarest in the world. Wonderful creaminess with notes of sour cherry, citrus, exotic fruits and molasses, culminating in a lingering finale with a hint of nuts. A delicious taste of cream accompanies the entire tasting journey.
SILVER – 2018 International Chocolate Awards – European Bean-to-Bar Competition
BRONZE – 2018 International Chocolate Awards – World Final
Photo Elena Ticozzi Valerio ©

Raw Nacional G.S.F. Esmeraldas Ecuador

€

1.000,00 Read more

Nacional Acriollado Ecuador

Fine Raw Chocolate 72½

Single Origin Galera San Francisco, Esmeraldas

Chocolate bar of 60 g

Dark chocolate with 72 ½ cocoa

Single origin chocolate created with Nacional Acriollado cacao from Galera San Francisco in the Esmeraldas region of Ecuador. This area is rich in "Complejo Nacional": ancient Acriollado trees the cacao of which is reminiscent of the typical delicate flavor of albino cacao. A particularly sweet and harmonious chocolate with notes of honey and molasses, ripe tropical fruit and flowers, with a finale with hints of cream and delicate citrus which enfolds the palate.
Photo Paolo Giocoso ©