Dark Tanzania 100%
Dark Chocolate Tanzania
100% Paradiso
Tavolotta 1 Kg Kokoa Kamili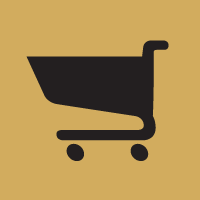 Refined and conched cacao mass from the "I Cultivar" collection of Aruntam Sensory Chocolate, chocolate Made in Italy. 100% Paradiso "Heaven" – created with organic Tanzanian Trinitario cacao from Mbingu (Kiswahili for Heaven) in the Kilombero Valley, on the edges of the beautiful Udzungwa Mountains National Park. A rural area where Kokoa Kamili works with more than 2000 families of farmers for whom the small cacao plots are the main source of income.
Ingredients: 100% min. Cacao. Organic cacao beans. May contain traces of nuts and milk.
Notes: intense, with notes of tropical fruits, cream, flowers, and final notes of nuts
Certification: organic on request.
Size: 1 kg
Related products
World Blend 68%

Read more

World Blend 68%

Tavolotta 1 Kg

Blend of precious Madagascar and Ecuador cacao. The union between the precious Trinitario cacao of the Åkesson's plantations in Madagascar, cultivated mainly in the north west of the country, especially in the Sambirano valley, and the precious Nacional Ecuadorian cacao, recognized as one of the best raw materials in the world.

Mandorle Ricoperte Tris Cioccolato

Read more

Almonds Covered

with dark, milk and white chocolate

90 g

Delicious Almonds from Toritto covered with exquisite dark (66% min. cacao) – (41%min.caco) – and white (35% min cacao) chocolate.