Dark Tanzania 100%
Dark Chocolate Tanzania
100% Paradiso
Tavolotta 1 Kg Kokoa Kamili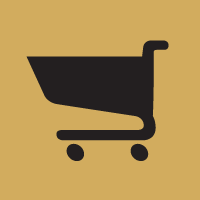 Refined and conched cacao mass from the "I Cultivar" collection of Aruntam Sensory Chocolate, chocolate Made in Italy. 100% Paradiso "Heaven" – created with organic Tanzanian Trinitario cacao from Mbingu (Kiswahili for Heaven) in the Kilombero Valley, on the edges of the beautiful Udzungwa Mountains National Park. A rural area where Kokoa Kamili works with more than 2000 families of farmers for whom the small cacao plots are the main source of income.
Ingredients: 100% min. Cacao. Organic cacao beans. May contain traces of nuts and milk.
Notes: intense, with notes of tropical fruits, cream, flowers, and final notes of nuts
Certification: organic on request.
Size: 1 kg
Related products
Mandorle Ricoperte Tris Cioccolato

Read more

Almonds Covered

with dark, milk and white chocolate

90 g

Delicious Almonds from Toritto covered with exquisite dark (66% min. cacao) – (41%min.caco) – and white (35% min cacao) chocolate.

Nibs Bio India 150 g

Read more

Organic Cacao Nibs India

150 g

Cacao Nibs from the "I Cultivar" collection of Aruntam Sensory Chocolate, chocolate Made in Italy. Made with Trinitario cacao of the Idukki region in Kerala, India. The Idukki Region, situated in the south of India, is rich of sun and rainfalls, and the cacao grows amongst aromatic spice plants like pepper, nutmeg, as well as papaya, mango and coconut trees.

Arriba Nacional Ecuador 66%

Read more

Arriba Nacional Ecuador 66%

Tavolotta 1 Kg

Precious Arriba Nacional cacao from Ecuador. It is said that, in the last century, the producers of good chocolate arrived from Europe to buy cacao. When they went to the port of Guayaquil, they asked the locals where to find the cacao so prized and the answer that was given was: "arriba… río Arriba", which means "up by the river". Thus was born the name of Cacao Arriba today synonymous with quality and great organoleptic richness.