Raw Chuno Esencia Nicaragua
€ 1.000,00
Trinitario Acriollado Fine Raw Chocolate 72½
CHUNO® Esencia Heirloom Cacao
Single Variety Nicaragua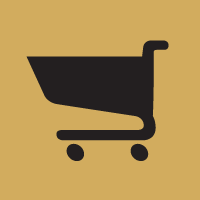 Chocolate bar of 60 g
Dark chocolate with 72 ½ cocoa
Chocolate created with CHUNO® Esencia: the rare variety of cacao which grows in remote selvas in the upland plains of northern Nicaragua. Wonderful creaminess with delicate notes of hazelnuts, cream and flowers, a finale with a hint of aromatic wood and the pleasing bitterness of the taggiasca olive.
Photo Paolo Giocoso ©
Out of stock
Additional information
| | |
| --- | --- |
| Weight | 60 g |
| Percentuale cacao | |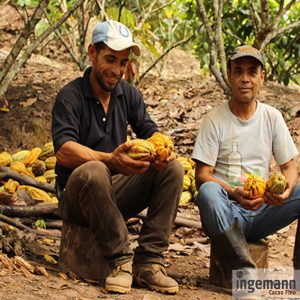 Nicaragua is a fascinating land thanks to the wealth of its wild flora and fauna. The country enjoys a tropical climate which is ideal, in particular, for the cultivation of cacao. For some years now Ingemann has been running a project for the training of small local farmers in this area and for the development of the communities now involved directly in the value chain of cacao processing.
During the work of selecting from among the great genetic wealth of cacao in Nicaragua, a number of ancient varieties of Cacao Trinitario-Acriollado have been identified, one of which is Chuno® Esencia Heirloom.
Heirloom cacao varieties are extremely rare. They are real "relics" which bear witness to their native essence and originality. Chuno® Esencia is one of these "diamonds", as the HCP (Heirloom Cacao Preservation) itself defines them, cacao trees whose beans have a unique combination of historic, cultural, botanical and geographic value and, above all, taste.
Heirloom Cacao varieties are important because they have a range of ecological, economic and social advantages.
Production is conducted by small farmers in areas of great biodiversity. Research has shown that cacao is an important source of revenue, amounting to around one third of a family's total income. Heirloom Cacao varieties grow in harmony with other fruit trees, such as the banana or papaya, and this increases the capacity of farmers to diversify their sources of income.
The native cacao trees, grown in the shade, also provide the ideal habitat for numerous creatures, including birds. Growing in harmony with other trees also gives rise to a unique biodiversity. Cacao production is now seen by many to be the best way of keeping intact a part of the ecosystem of the areas affected by deforestation.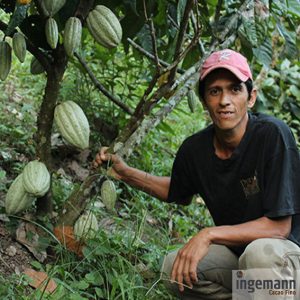 Cacao Heirloom beans have an exceptional and complex organoleptic balance which gives them a unique flavor. The prices paid to farmers are consequently higher than the market standard for cacao.
With this special cacao we have created our Trinitario Acriollado fine Raw chocolate 72½ Chuno® Esencia Heirloom Cacao – single variety Nicaragua. The Cacao Chuno® Esencia has been processed according to our Raw method so as to maintain its precious original flavour. We have thus obtained a chocolate of marked creaminess, with delicate notes of hazelnut, cream and flowers and a finale of hints of aromatic wood and the pleasing bitterness of taggiasca olive.
The photograph chosen to represent this bar portrays a Central American family outside their house: two children smiling under the watchful eye of their mother. Their expression, direct and serene, serves as encouragement to all families working in cacao production to look to the future with the same positive spirit. We thank them for the huge commitment they make with their arduous work to safeguarding our most precious shared resource: the environment which surrounds us all.
Related products
Raw Kokoa Kamili Tanzania

€

1.000,00 Read more

Trinitario Fine Raw Chocolate 72½

Kokoa Kamili Organic Cacao

Single Origin Mbingu, Tanzania

Chocolate bar of 60 g

Dark chocolate with 72 ½ cocoa

Chocolate created with organic Tanzanian Trinitario cacao from Mbingu (Kiswahili for Heaven) in the Kilombero Valley, on the edges of the beautiful Udzungwa Mountains National Park. A rural area where Kokoa Kamili works with more than 2000 families of farmers for whom the small cacao plots are the main source of income. Particularly intense chocolate with notes of citrus and tamarind, passion fruit, red fruits and molasses, cream, flowers, lemongrass, lemon balm and final nuts.
GOLD – 2018 International Chocolate Awards – European Bean-to-Bar Competition
GOLD – 2018 International Chocolate Awards – World Final
Photo Elena Ticozzi Valerio ©

Raw Nacional G.S.F. Esmeraldas Ecuador

€

1.000,00 Read more

Nacional Acriollado Ecuador

Fine Raw Chocolate 72½

Single Origin Galera San Francisco, Esmeraldas

Chocolate bar of 60 g

Dark chocolate with 72 ½ cocoa

Single origin chocolate created with Nacional Acriollado cacao from Galera San Francisco in the Esmeraldas region of Ecuador. This area is rich in "Complejo Nacional": ancient Acriollado trees the cacao of which is reminiscent of the typical delicate flavor of albino cacao. A particularly sweet and harmonious chocolate with notes of honey and molasses, ripe tropical fruit and flowers, with a finale with hints of cream and delicate citrus which enfolds the palate.
Photo Paolo Giocoso ©

Raw Nacionale El Pechichal Ecuador

Read more

Nacional Ecuador Fine Raw Chocolate 72½

Single Farm "El Pechichal–Gran Cacao"

Guayas – Ecuador

Chocolate bar of 60 g

Dark chocolate with 72 ½ cocoa

Single plantation chocolate created with Nacional cacao of the "Hacienda El Pechichal", in the Guayas region of Ecuador. The "Complejo Nacional", which survived the collapse of "Gran Cacao" (the golden age of cacaotera), is kept intact by the Hacienda. The entire process of transforming the beans takes place inside the Hacienda in order to guarantee the quality and traceability of the product. Particularly creamy chocolate with intense cream and black treacle notes, followed by aromatic coffee hint, toasted nuts, especially bitter almond, and plantain.
BRONZE – 2018 International Chocolate Awards – European Bean-to-Bar Competition
Photo Piedad Margarita Rivera ©