Dark Madagascar 100%
Dark Chocolate Madagascar 100%
Tavolotta 1 Kg
Åkesson's Single Origin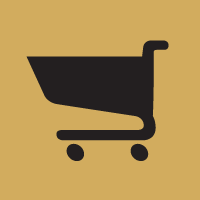 Refined and conched cacao mass from the collection "I Cultivar" of Aruntam Sensory Chocolate, chocolate Made in Italy single region, made of the precious Trinitario Cacao from Madagascar. Cacao is cultivated mainly in the north west of the country, especially in the Sambirano valley, along the river that passes near the city of Amanja. The near Tsaratanana mountain chain and the trade winds, create a special micro climate in this valley, and during the rain season the Sambirano floods the banks, creating an extremely fertile soil and most favorable conditions for some crops, just like the cacao.
Ingredients: 100 % min. Cacao. Organic cacao beans. May contain traces of nuts and milk.
Notes: intense and creamy, with notes of citrus, red fruits and final notes of spices.
Certification: organic on request.
Size: 1 kg