Dark Tavolotta India 100%
Dark Chocolate India 100%
Tavolotta 1 Kg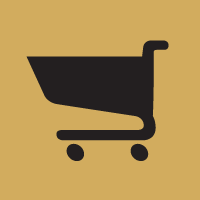 Refined and conched cocoa mass from the "I Cultivar" collection of Aruntam Sensory Chocolate, chocolate Made in Italy. Made with Trinitario cacao of the Idukki region in Kerala, India. The Idukki Region, situated in the south of India, is rich of sun and rainfalls, and the cacao grows amongst aromatic spice plants like pepper, nutmeg, as well as papaya, mango and coconut trees.
Ingredients: 100% min. Cacao. Organic cacao beans. May contain Milk and Nuts.
Notes: delicate notes of red fruits, aromatic wood, and a final touch of spices.
Certification: organic.
Confezioni: 1 kg
Related products
World Blend 68%

Read more

World Blend 68%

Tavolotta 1 Kg

Blend of precious Madagascar and Ecuador cacao. The union between the precious Trinitario cacao of the Åkesson's plantations in Madagascar, cultivated mainly in the north west of the country, especially in the Sambirano valley, and the precious Nacional Ecuadorian cacao, recognized as one of the best raw materials in the world.

Mandorle Ricoperte Tris Cioccolato

Read more

Almonds Covered

with dark, milk and white chocolate

90 g

Delicious Almonds from Toritto covered with exquisite dark (66% min. cacao) – (41%min.caco) – and white (35% min cacao) chocolate.