Bio Nibs Napo Ecuador
Organic Nibs Amazonico Napo Ecuador 100%
150 g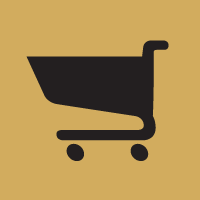 Cacao Nibs from the "I Cultivar" collection of Aruntam Sensory Chocolate, made of the precious Curaray Amazonico Cacao, an aromatic Cacao from Archidona in the Napo region of the Ecuadorian Amazon forest. It comes from ancient trees, which grow in the "Chacras" the forest gardens of some native tribes. The highly diversified flora of the area enriches the aromatic quality of this cacao.
Ingredients: 100% min. cacao. Organic cacao beans. Milk and nuts are processed in the same premises.
Note: notes of nuts and coffee, and a finish with a delicate touch of spices and olive pate
Certification: organic.
Size: 150 g.
Related products
Nibs Bio Madagascar 100%

Read more

Nibs Bio Madagascar 100%

150 g

Åkesson's Single Origin

Cacao Nibs from the collection "I Cultivar" of Aruntam Sensory Chocolate, made of the precious Trinitario Cacao from Åkesson's farms in Madagascar. Cacao is cultivated mainly in the north west of the country, especially in the Sambirano valley, along the river that passes near the city of Amanja. The near Tsaratanana mountain chain and the trade winds, create a special micro climate in this valley, and during the rain season the Sambirano floods the banks, creating an extremely fertile soil and most favourable conditions for some crops, just like the cacao.

Mandorle Ricoperte Tris Cioccolato

Read more

Almonds Covered

with dark, milk and white chocolate

90 g

Delicious Almonds from Toritto covered with exquisite dark (66% min. cacao) – (41%min.caco) – and white (35% min cacao) chocolate.