Vietnam Pistacchio Sale
€ 1.000,00
Trinitario Vietnam
Fine Dark Chocolate 72½
con Pistacchio e Fleur de Sel di Bali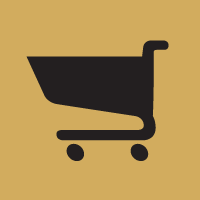 Chocolate bar of 60 g
Dark chocolate with 72 ½ cocoa
Chocolate created by combining the select cacao of Vietnam, the best Italian pistachios and precious Bali salt. The flavour of pistachio and salt combines with initial notes of toasted coffee, cream and aromatic wood, hints of liquorice, honey and spices and a finale of tobacco.
Photo Paolo Giocoso ©
Out of stock
Additional information
| | |
| --- | --- |
| Weight | 60 g |
| Percentuale cacao | |
The history of cacao in Vietnam began with the arrival in the country of Dr. Alexandre Yersin, a disciple of Pasteur and discoverer of the bubonic plague bacillus. He lived in Indochina from 1890 until his death in 1943. One of his numerous enterprises was to try and develop cacao cultivation. He failed in the attempt but his experiment left the indelible mark of semi-wild cacao plants in the forest near the Mekong river delta.
Almost one century later this is one of the areas of the world to have most developed cacao cultivation. It is now also being aided by the government, well-aware of the importance of cacao as a precious source of revenue which can support small farmers.
Thanks to the aficionados of quality chocolate, Vietnamese cacao is making inroads into the world of raw materials due to its powerful and singular sensory qualities. Vietnam is now considered to be one of the world's most interesting new producers of cacao.
We have teamed up this unusual cacao with organic Italian pistacchio nib. The pistacchio originates from the Middle East, particularly Persia, where it has been grown since prehistoric times, and it is rich in vitamins and minerals.
We have also added a pinch of Bali Fleur de Sel, produced according to an over 900 year old tradition. The salt is gathered on the black volcanic sands of the eastern coast of Bali in the summer months. Only the finest crystals, floating on the evaporation ponds, can be considered Fleur de Sel.
The result of our research is a chocolate in which the taste of salted pistacchio combines with the initial notes of toasted coffee, cream and aromatic wood. There follow hints of liquorice, honey, spices and a finale of tobacco which enliven our Trinitario Vietnam Fine Dark Chocolate 72 ½ with Pistacchio and Balinese Fleur de Sel.
We conceived this bar during our long research into finding the best ingredients. Our final choice was dictated by a strong desire to combine ingredients which, in their simplicity, can bring together different worlds – the East and the West, offering an exotic and tempting note to lovers of good chocolate.
The image we have chosen for this bar is a homage to Vietnam and to its people who suffered so greatly in the past and are now looking forward optimistically into the future: our choice of the symbol of this country was obvious – a typical fisherman of the Mekong river.
Related products
Raw Kokoa Kamili Tanzania

€

1.000,00 Read more

Trinitario Fine Raw Chocolate 72½

Kokoa Kamili Organic Cacao

Single Origin Mbingu, Tanzania

Chocolate bar of 60 g

Dark chocolate with 72 ½ cocoa

Chocolate created with organic Tanzanian Trinitario cacao from Mbingu (Kiswahili for Heaven) in the Kilombero Valley, on the edges of the beautiful Udzungwa Mountains National Park. A rural area where Kokoa Kamili works with more than 2000 families of farmers for whom the small cacao plots are the main source of income. Particularly intense chocolate with notes of citrus and tamarind, passion fruit, red fruits and molasses, cream, flowers, lemongrass, lemon balm and final nuts.
GOLD – 2018 International Chocolate Awards – European Bean-to-Bar Competition
GOLD – 2018 International Chocolate Awards – World Final
Photo Elena Ticozzi Valerio ©

​​Raw Nacional Blanco Perù

Read more

Nacional Blanco Acriollado

Fine Raw Chocolate 72½

Single Region Piura, Perú

Chocolate bar of 60 g

Dark chocolate with 72 ½ cocoa

Single origin Peru chocolate, containing a very high percentage of albino cacao beans which are among the rarest in the world. Wonderful creaminess with notes of sour cherry, citrus, exotic fruits and molasses, culminating in a lingering finale with a hint of nuts. A delicious taste of cream accompanies the entire tasting journey.
SILVER – 2018 International Chocolate Awards – European Bean-to-Bar Competition
BRONZE – 2018 International Chocolate Awards – World Final
Photo Elena Ticozzi Valerio ©

Raw Curarai Archidona Ecuador

€

1.000,00 Read more

Curarai Acriollado Amazonico Ecuador

Fine Raw Chocolate 72½

Single Origin Archidona, Napo

Chocolate bar of 60 g

Dark chocolate with 72 ½ cocoa

Single origin chocolate created with Curarai Acriollado Amazonico cacao, an aromatic cacao from Archidona in the Napo region of the Ecuadorian Amazon forest. It comes from ancient trees which grow in the "Chakras" of some native tribes. The aromaticness of this cacao is enriched by the highly diversified flora of the area. Intense notes of cherry liqueurs, spicy and cream give the chocolate its marked roundness and a delicate and flower finale create a pleasing harmony on the palate.
SILVER – 2018 International Chocolate Awards – European Bean-to-Bar Competition
BRONZE – 2018 International Chocolate Awards – World Final
Photo Gianluca Balocco ©