Raw White Veg
€ 1.000,00
Fine Raw White Veg
Cacao Single Farm Ecuador
& Mandolat di Toritto 72½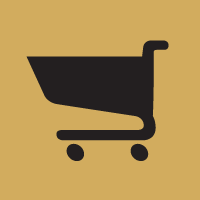 Chocolate bar of 60 g
Our White Raw Veg bar is the result of the union of Raw Nacional cacao butter of the "Hacienda El Pechichal", Guayas – Ecuador, which keeps intact the "Complejo Nacional" of Ecuadorian cacao, and of "Mandorla di Toritto", fruit of the native cultivar "Filippo Cea", grown, gathered and transformed into an alternative to milk within an uncontaminated and protected environment: the Alta Murgia National Park. Two products which create a White Raw Vegan single origin chocolate with a pleasing initial sensation of alcohol, and floral and nut notes. It combines perfectly with the Italian candied orange peel and the best Toritto almonds to re-evoke the typical sweet specialities of Southern Italy.
BRONZE – 2018 International Chocolate Awards – European Bean-to-Bar Competition
Photo Giovanna Gori ©
Out of stock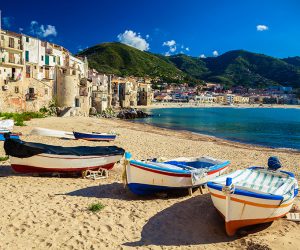 In creating this bar we challenged ourselves to make something tasty which everyone would love, and which represents the best confectionery tradition of Southern Italy. First we chose a precious single origin cacao butter of El Pechichal. This Hacienda is in the Guayas area of Ecuador and it maintains all the complex flavour of the native Ecuadorian Nacional Cacao. We added Mandolat, an alternative to milk created in an area of Puglia at the La Fattoria della Mandorla . This was set up in 1989 by Dino and Isabella. Their dream was to create a project based on values linked to the area and to the environment, in order to help to construct a better world, promoting the wellbeing of all and doing justice to a typical, traditional product of the area: the Toritto Almond, cultivar "Filippo Cea".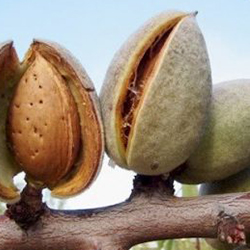 20.000 native almond trees have been planted and are being cultivated organically and the short channeling system of the Alta Murgia National Park has been created. Between 2000 and 2002 a plant for direct transformation of the almonds was constructed. In 2004 the Toritto Almond became part of the Arca del Gusto (Ark of Taste), receiving Slow Food certification. In the same year the Region of Puglia declared it a "typical and traditional product". And of course we used marvellous organic Italian Oranges.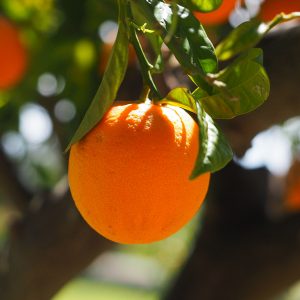 The result is a Raw White Vegan Single Origin with a pleasing initial sensation of alcohol and notes of flowers and nuts, which combines perfectly with the candied Sicilian orange peel and the best Toritto almonds. The photograph shows a typical Italian girl hugging her husband as they dance. The joy on her face represents to the full Italy and its capacity to constantly innovate, whilst safeguarding the ancient agri-food traditions which have made the country famous throughout the world. We are delighted to have been able to represent so well an ancient sweet tradition of Southern Italy in a tasty product whose ingredients have been carefully selected. It is for those who wish to maintain their health without forgoing the pleasure of savouring something delicious. We offer you a taste of this white delicacy with our Fine RawWhite Veg Cacao Single Farm Ecuador & Mandolat di Toritto 72½.
Related products
Raw Kokoa Kamili Tanzania

€

1.000,00 Read more

Trinitario Fine Raw Chocolate 72½

Kokoa Kamili Organic Cacao

Single Origin Mbingu, Tanzania

Chocolate bar of 60 g

Dark chocolate with 72 ½ cocoa

Chocolate created with organic Tanzanian Trinitario cacao from Mbingu (Kiswahili for Heaven) in the Kilombero Valley, on the edges of the beautiful Udzungwa Mountains National Park. A rural area where Kokoa Kamili works with more than 2000 families of farmers for whom the small cacao plots are the main source of income. Particularly intense chocolate with notes of citrus and tamarind, passion fruit, red fruits and molasses, cream, flowers, lemongrass, lemon balm and final nuts.
GOLD – 2018 International Chocolate Awards – European Bean-to-Bar Competition
GOLD – 2018 International Chocolate Awards – World Final
Photo Elena Ticozzi Valerio ©

Raw Curarai Archidona Ecuador

€

1.000,00 Read more

Curarai Acriollado Amazonico Ecuador

Fine Raw Chocolate 72½

Single Origin Archidona, Napo

Chocolate bar of 60 g

Dark chocolate with 72 ½ cocoa

Single origin chocolate created with Curarai Acriollado Amazonico cacao, an aromatic cacao from Archidona in the Napo region of the Ecuadorian Amazon forest. It comes from ancient trees which grow in the "Chakras" of some native tribes. The aromaticness of this cacao is enriched by the highly diversified flora of the area. Intense notes of cherry liqueurs, spicy and cream give the chocolate its marked roundness and a delicate and flower finale create a pleasing harmony on the palate.
SILVER – 2018 International Chocolate Awards – European Bean-to-Bar Competition
BRONZE – 2018 International Chocolate Awards – World Final
Photo Gianluca Balocco ©

Raw Nugu Nicaragua

€

1.000,00 Read more

Trinitario Acriollado

Fine Raw Chocolate 72½ Nugu™

Single Region Nueva Guinea, Nicaragua

Chocolate bar of 60 g

Dark chocolate with 72 ½ cocoa

Chocolate created with NUGU™: a special cacao originating in the Southern Caribbean region and now grown by micro-producers in Nicaragua. Particularly creamy with intense notes of unroasted hazelnuts, currants, cherry and honey, a light perception of rum and delicate spicy.
Photo Paolo Giocoso ©