Raw Nacionale El Pechichal Ecuador
Nacional Ecuador Fine Raw Chocolate 72½
Single Farm "El Pechichal–Gran Cacao"
Guayas – Ecuador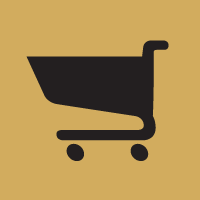 Chocolate bar of 60 g
Dark chocolate with 72 ½ cocoa
Single plantation chocolate created with Nacional cacao of the "Hacienda El Pechichal", in the Guayas region of Ecuador. The "Complejo Nacional", which survived the collapse of "Gran Cacao" (the golden age of cacaotera), is kept intact by the Hacienda. The entire process of transforming the beans takes place inside the Hacienda in order to guarantee the quality and traceability of the product. Particularly creamy chocolate with intense cream and black treacle notes, followed by aromatic coffee hint, toasted nuts, especially bitter almond, and plantain.
BRONZE – 2018 International Chocolate Awards – European Bean-to-Bar Competition
Photo Piedad Margarita Rivera ©
Additional information
| | |
| --- | --- |
| Weight | 60 g |
| Percentuale cacao | |
In Ecuador, a veritable paradise owing to the wealth of its wild flora and fauna, recent archaeological studies have brought to light the remains of an ancient unknown civilization: the Mayo-Chinchipe. The peculiarity of this ancient culture dating back 5000 years is that the people used a cacao-based beverage, a good 3.000 years before the Mesoamerican peoples.
The native cacao of Ecuador is called Nacional and it is considered to be one of the best genetic groups thanks to its intrinsic organoleptic properties.
In more recent times, the period between 1870 and 1920 is considered to be the golden age of the great cacao "boom" in Ecuador. Naturally occurring conditions, such as increase in production, and socio-economic conditions, such as improvement in transport and increase in demand for cacao from abroad, led to record production levels of 1 million quintals a year.
This age is also known by the nickname given to the cacao plantation owners who made a real fortune: "los gran cacao". In the years following the golden age two serious diseases struck the cacao plants and this led to the decline of Ecuador as a producer. In the last few years it has, however, managed to revive the ancient splendours of the past. The areas of Gran Cacao were, in particular, those of Vinces in the Los Rios region, and of Balao, Naranjalnel and Guayas. In Guayas, which owes its name to the river of the same name (the largest river on the Pacific side of South America), there is "El Pechichal", a Hacienda which was active in the days of Gran Cacao and is still operating today. Here the precious trees of Cacao Nacional have been preserved. The entire process of transforming the beans takes place inside the Hacienda in order to guarantee the quality and traceability of the product.
This "special" cacao is processed according to our Raw method, the raw materials being subject to as little aggression as possible so as to safeguard their sensory qualities, and it results in a chocolate of unique flavour, characterized by intense floral and fruit notes and hints of almonds and other nuts.
"El Pechichal" was originally owned by a family of the city of Cuenca, prior to being sold to the present-day owners. It is for this reason that we have chosen the image of the typical "Chola Cuencana", represented by the lovely woman you can see in the photo, intent on selling the traditional baskets she has made. Ecuadorians have always had a great love for their customs and it is with this same love that they protect their precious cacao.
We are delighted to offer you a taste of this delicacy, our Nacional Ecuador Fine Raw Chocolate 72 ½ Single Farm "El Pechichal–Gran Cacao" Guayas – Ecuador.
Related products
Raw Curarai Archidona Ecuador

€

1.000,00 Read more

Curarai Acriollado Amazonico Ecuador

Fine Raw Chocolate 72½

Single Origin Archidona, Napo

Chocolate bar of 60 g

Dark chocolate with 72 ½ cocoa

Single origin chocolate created with Curarai Acriollado Amazonico cacao, an aromatic cacao from Archidona in the Napo region of the Ecuadorian Amazon forest. It comes from ancient trees which grow in the "Chakras" of some native tribes. The aromaticness of this cacao is enriched by the highly diversified flora of the area. Intense notes of cherry liqueurs, spicy and cream give the chocolate its marked roundness and a delicate and flower finale create a pleasing harmony on the palate.
SILVER – 2018 International Chocolate Awards – European Bean-to-Bar Competition
BRONZE – 2018 International Chocolate Awards – World Final
Photo Gianluca Balocco ©

Raw O'Payo Profundo Nicaragua

€

1.000,00 Read more

Trinitario Acriollado

Fine Raw Chocolate 72½ O'Payo™ Profundo Organic Cacao

Single ​Region Waslala, Nicaragua

Chocolate bar of 60 g

Dark chocolate with 72 ½ cocoa

Chocolate created with O'PAYO™ Profundo: the organic cacao of Waslala, the mountainous area in northern Nicaragua home to the Bosawas Natural Reserve, the largest in Central America and since 1997 a UNESCO Biosphere Reserve. Intense creaminess and natural sweetness with notes of candied citrus, almond pleasing bitterness and a lingering finale with a hint of tropical fruits and flowers.
Photo Manuela Fratoni ©

Raw Nacional G.S.F. Esmeraldas Ecuador

€

1.000,00 Read more

Nacional Acriollado Ecuador

Fine Raw Chocolate 72½

Single Origin Galera San Francisco, Esmeraldas

Chocolate bar of 60 g

Dark chocolate with 72 ½ cocoa

Single origin chocolate created with Nacional Acriollado cacao from Galera San Francisco in the Esmeraldas region of Ecuador. This area is rich in "Complejo Nacional": ancient Acriollado trees the cacao of which is reminiscent of the typical delicate flavor of albino cacao. A particularly sweet and harmonious chocolate with notes of honey and molasses, ripe tropical fruit and flowers, with a finale with hints of cream and delicate citrus which enfolds the palate.
Photo Paolo Giocoso ©