Raw Kokoa Kamili Tanzania
€ 1.000,00
Trinitario Fine Raw Chocolate 72½
Kokoa Kamili Organic Cacao
Single Origin Mbingu, Tanzania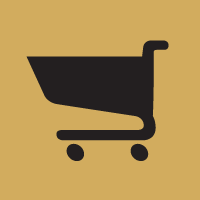 Chocolate bar of 60 g
Dark chocolate with 72 ½ cocoa
Chocolate created with organic Tanzanian Trinitario cacao from Mbingu (Kiswahili for Heaven) in the Kilombero Valley, on the edges of the beautiful Udzungwa Mountains National Park. A rural area where Kokoa Kamili works with more than 2000 families of farmers for whom the small cacao plots are the main source of income. Particularly intense chocolate with notes of citrus and tamarind, passion fruit, red fruits and molasses, cream, flowers, lemongrass, lemon balm and final nuts.
GOLD – 2018 International Chocolate Awards – European Bean-to-Bar Competition
GOLD – 2018 International Chocolate Awards – World Final
Photo Elena Ticozzi Valerio ©
Out of stock
Additional information
| | |
| --- | --- |
| Weight | 60 g |
| Percentuale cacao | |
Africa is the world's largest producer of cacao, in particular of the cacao "mass" used by the chocolate industry, which tends to focus more on productivity than on quality. Therefore, when speaking of African chocolate little do people realize how surprising the precious sensory aspects of its raw material can be.
We want to debunk this prejudice against African cacao with a special chocolate produced using beans from Tanzania in East Africa, famous for its places of natural beauty such as Mount Kilimanjaro. The beans come from the area of Mbingu (Paradise in Swahili) where a cacao cultivation project has been set up which will surprise even the most sceptical.
Mbingu is a small village which looks onto the stupendous Udzungwa Mountains National Park, in the Kilombero Valley of the Morogoro region. It is here that Kokoa Kamili has organized a community of cacao farmers who are producing an exceptional fruit, thanks to complete control of the channeling system, and which once transformed into chocolate will astound your palates.
A "virtuous network" of cacao harvesting has been created with the 19 villages nearby which now counts more than 2000 families of small farmers. These also include the Mbingu Sisters whose village convent supports in this way a large part of the charity work it does: the running of a hospital, a school and an orphanage.
The channeling system is guaranteed and the origin of the cacao can be traced. The cacao is constantly monitored during the processes of fermentation, drying, classification and selection.
Aware that "good chocolate only comes from good beans", we have decided to offer you a taste of paradise in our Trinitario Fine Raw Chocolate 72 ½ Kokoa Kamili Organic Cacao – Single Origin Mbingu, Tanzania.
This chocolate, created with Kokoa Kamili organic Trinitario cacao, will amaze you with its intense flavour, characterized by notes of berries and rose petals and hints of nuts, aromatic wood and sweet creaminess; all accentuated by our Raw processing which, ensuring that the raw materials are treated as gently as possible, exalts the lively and pure notes of quality cacao. We have, in this way, tried to honour those people who, with their unstinting hard work and effort, have fulfilled the aim of transforming such a precious fruit into something marvellous which we are sure will delight your palate.
The image chosen for this bar aims to represent the "take-off" of Africa into high quality cacao production. Our young girls are raising their arms to the sky, as if ascending into a new era, a new path, one which Kokoa Kamili has taken with its associates, assuring them a higher than standard price as fair recompense for their toil.
We hope this will lead not only to increasingly greater attention being paid to cacao production, but also to the safeguarding of the natural environment of this corner of Paradise, with its great river which flows through the valley and supplies the necessary water for the survival of all living beings, also during the period in which there is no rain which can last for 7-8 months. We hope that in the future it will continue to be a safe haven for its enormous variety of flora and fauna, such as mountain elephants.
Related products
Raw Chuno Esencia Nicaragua

€

1.000,00 Read more

Trinitario Acriollado Fine Raw Chocolate 72½

CHUNO® Esencia Heirloom Cacao

Single Variety Nicaragua

Chocolate bar of 60 g

Dark chocolate with 72 ½ cocoa

Chocolate created with CHUNO® Esencia: the rare variety of cacao which grows in remote selvas in the upland plains of northern Nicaragua. Wonderful creaminess with delicate notes of hazelnuts, cream and flowers, a finale with a hint of aromatic wood and the pleasing bitterness of the taggiasca olive.
Photo Paolo Giocoso ©

Raw Nugu Nicaragua

€

1.000,00 Read more

Trinitario Acriollado

Fine Raw Chocolate 72½ Nugu™

Single Region Nueva Guinea, Nicaragua

Chocolate bar of 60 g

Dark chocolate with 72 ½ cocoa

Chocolate created with NUGU™: a special cacao originating in the Southern Caribbean region and now grown by micro-producers in Nicaragua. Particularly creamy with intense notes of unroasted hazelnuts, currants, cherry and honey, a light perception of rum and delicate spicy.
Photo Paolo Giocoso ©

Raw Nacionale El Pechichal Ecuador

Read more

Nacional Ecuador Fine Raw Chocolate 72½

Single Farm "El Pechichal–Gran Cacao"

Guayas – Ecuador

Chocolate bar of 60 g

Dark chocolate with 72 ½ cocoa

Single plantation chocolate created with Nacional cacao of the "Hacienda El Pechichal", in the Guayas region of Ecuador. The "Complejo Nacional", which survived the collapse of "Gran Cacao" (the golden age of cacaotera), is kept intact by the Hacienda. The entire process of transforming the beans takes place inside the Hacienda in order to guarantee the quality and traceability of the product. Particularly creamy chocolate with intense cream and black treacle notes, followed by aromatic coffee hint, toasted nuts, especially bitter almond, and plantain.
BRONZE – 2018 International Chocolate Awards – European Bean-to-Bar Competition
Photo Piedad Margarita Rivera ©