Gianduja Extra Fondente
€ 1.000,00
Gianduja Fine Dark Chocolate
Single Origin Cacao Arriba Nacional
Los Rios & Nocciole Piemonte I.G.P. 72½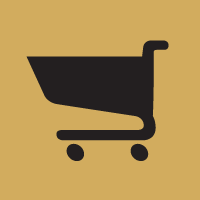 Chocolate bar of 60 g
A journey back through time, to relive the early days of Italian tradition par excellence. A heavenly combination of Arriba Nacional cacao, single region Los Rios of Ecuador, and the best PGI NocciolaPiemonte (hazelnut) results in this delicious Extra Dark Gianduia. The marked creaminess, and the intense characteristic notes of hazelnut masterfully roasted and dark chocolate, with hints of flowers and exotic fruits, will enchant your palate.
SILVER – 2018 International Chocolate Awards – European Bean-to-Bar Competition
Photo Lorena Laurenti ©
Out of stock

Gianduja is one of the masked characters of the Italian Commedia dell'Arte. He represents Turin and, in the carnival tradition, stands alongside the masked characters of Balanzone for Bologna, Pantalone for Venice, Pulcinella for Naples and others. The name is believed to come from "Gioan dla doja" or "Giovanni del boccale", or from the French "Jean Andouille". The character came into being at the end of the 18th century, created by the two puppet-masters Giacchino Bellone of Oja, near Racconigi, and Giovan Battista Sales of Turin. Gianduja represents shrewdness, light-heartedness and patriotic spirit. He is the embodiment of the rough and ready peasant with a sharp tongue and generous heart. His costume is classic 17th century style – brown cloth jacket, green trousers, yellow jerkin and red socks. He wears a tricorn hat and a queued wig. In Piazza Castello, Turin, during the annual festivities to celebrate the patron saint of the city, Gianduja still parades with the people.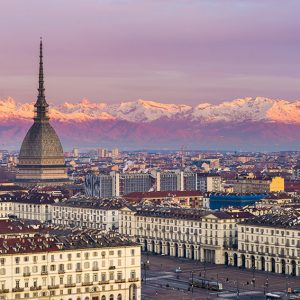 The character gives its name to a type of chocolate and to the famous chocolates – the gianduiotti. The paste was first created by substituting part of the cacao with the cheaper Tonda Gentile Hazelnut of Langhe. Cacao had become extremely expensive due to the blockade imposed by Napoleon on goods coming from the British colonies. Legend has it that the soft paste being dealt "a swift flourish with a spoon" gave rise to the typical shape of the gianduiotto. This was the first wrapped chocolate to be presented at the 1865 Carnival and it was distributed by Gianduja.
We wished to dedicate our Gianduja Extra Dark Chocolate bar to this very particular Italian tradition: to take a journey into the past and relive the early days of Italian tradition par excellence, reproducing the original recipe of just cacao, hazelnut and sugar. We have selected only the best raw materials, such as the famed Nocciole delle Langhe PGI, grown according to organic farming methods. They are the fruit of the hazelnut cultivar Tonda Gentile delle Langhe, grown only in the area indicated in a Region of Piedmont Order. They have excellent taste and aroma and are universally recognized as the world's best hazelnuts. The cacao we have chosen is the prized Single Origin of Ecuador, the Arriba Nacional of the Region of Los Rios, which has long been considered one of the best raw materials. A cacao with a history dating back thousands of years and which boasts exceptional organoleptic properties.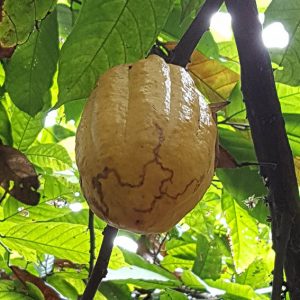 The result is a chocolate of marked creaminess and intense notes, characterized by an expertly toasted hazelnut and a prized dark chocolate, with hints of flowers and exotic fruits which will enchant your palate. Italian Carnival tradition. The tradition has ancient origins, some even dating it back to the Roman Saturnalia festival, when people put their duties to one side and dedicated themselves to fun and games. Given that this delicacy was created in conjunction with a carnival celebration, we decided to portray one of the world's most famous carnivals: the Carnival of Venice. We are delighted to offer you a taste of the past and the present in this joyful dainty – our Gianduja bar, the Fine Dark Chocolate Single Origin Cacao Arriba Nacional Los Rios & Nocciole Piemonte I.G.P. 72½
Related products
Raw Nugu Nicaragua

€

1.000,00 Read more

Trinitario Acriollado

Fine Raw Chocolate 72½ Nugu™

Single Region Nueva Guinea, Nicaragua

Chocolate bar of 60 g

Dark chocolate with 72 ½ cocoa

Chocolate created with NUGU™: a special cacao originating in the Southern Caribbean region and now grown by micro-producers in Nicaragua. Particularly creamy with intense notes of unroasted hazelnuts, currants, cherry and honey, a light perception of rum and delicate spicy.
Photo Paolo Giocoso ©

​​Raw Nacional Blanco Perù

Read more

Nacional Blanco Acriollado

Fine Raw Chocolate 72½

Single Region Piura, Perú

Chocolate bar of 60 g

Dark chocolate with 72 ½ cocoa

Single origin Peru chocolate, containing a very high percentage of albino cacao beans which are among the rarest in the world. Wonderful creaminess with notes of sour cherry, citrus, exotic fruits and molasses, culminating in a lingering finale with a hint of nuts. A delicious taste of cream accompanies the entire tasting journey.
Photo Elena Ticozzi Valerio ©


Raw Curarai Archidona Ecuador

€

1.000,00 Read more

Curarai Acriollado Amazonico Ecuador

Fine Raw Chocolate 72½

Single Origin Archidona, Napo

Chocolate bar of 60 g

Dark chocolate with 72 ½ cocoa

Single origin chocolate created with Curarai Acriollado Amazonico cacao, an aromatic cacao from Archidona in the Napo region of the Ecuadorian Amazon forest. It comes from ancient trees which grow in the "Chakras" of some native tribes. The aromaticness of this cacao is enriched by the highly diversified flora of the area. Intense notes of cherry liqueurs, spicy and cream give the chocolate its marked roundness and a delicate and flower finale create a pleasing harmony on the palate.
SILVER – 2018 International Chocolate Awards – European Bean-to-Bar Competition
BRONZE – 2018 International Chocolate Awards – World Final
Photo Gianluca Balocco ©