​​Raw Nacional Blanco Perù
Nacional Blanco Acriollado
Fine Raw Chocolate 72½
Single Region Piura, Perú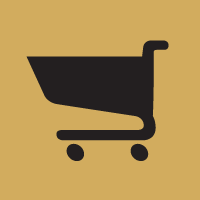 Chocolate bar of 60 g
Dark chocolate with 72 ½ cocoa
Single origin Peru chocolate, containing a very high percentage of albino cacao beans which are among the rarest in the world. Wonderful creaminess with notes of sour cherry, citrus, exotic fruits and molasses, culminating in a lingering finale with a hint of nuts. A delicious taste of cream accompanies the entire tasting journey.
SILVER – 2018 International Chocolate Awards – European Bean-to-Bar Competition
BRONZE – 2018 International Chocolate Awards – World Final
Photo Elena Ticozzi Valerio ©
Additional information
| | |
| --- | --- |
| Weight | 60 g |
| Percentuale cacao | |
Peru, the third largest South American country, is brimming with history. The most ancient finds attesting to the presence of humans date back 32.000 years. Various pre-Inca civilizations are known, such as the Nazca, famous for their striking geoglyphs and the Wari, the first expansionist people of the Andes. However, the most important civilization of the Andean region was undoubtedly the one which started in the 13th century: the Inca and their great empire, the Tahuantinsuyo. This domination tragically came to an end with the arrival of the Spanish and the capture in 1535 of the emperor Atahualpa by Francisco Pizarro.
In the northern coastal area of the country, towards the border with Ecuador, lies the region of Piura, a place where agricultural production is fundamental and where Cacao Piura grows. A small part of the Cacao Piura cultivated is constituted by one of the world's rarest cacaos: the Cacao Blanco de Piura. The name derives from the fact that its beans do not contain anthocyanins and are thus completely white. These pigments are usually present in cacao and some plants and are responsible, for example, for the colour of black grapes or aubergines.
Another rare feature of this cacao is its genetic makeup. It is not a Criollo cacao, which usually has many white beans, but a Nacional, the majority of whose beans are "albino". This is why we have classified it as Nacional Blanco Acriollado.
This precious native cacao is now the pride of all the small local farmers who see to controlling the entire channeling system in order to obtain only the best from the processing of their cacao beans. Our cacao is selected and classified so as to ensure that it is made up, for the most part, by albino beans, albeit never being completely 100% so. This is why we work with farmers who assure us the best possible selection.
Just as with the other origins, we work according to our Raw method, subjecting the raw materials to minimal aggression so as to maintain their sensory qualities. The result is a single origin Peru chocolate, containing a very high percentage of Cacao Blanco beans. Wonderful creaminess with notes of berries, citrus, exotic fruits and molasses, culminating in a lingering finale with a hint of nuts. Try this extremely rare cacao in the Nacional Blanco Acriollado Fine Raw Chocolate 72 ½ Single Region Piura, Peru.
The image chosen for this bar shows two brothers with one of the most typical animals of this country: the llama. This South American camelid has been used by man for around 6.000 years for food, clothing and help in daily activities. It is still an essential part of the Andean culture. Together with these children it represents the union between tradition and the future, between yesterday and today, a fundamental union for the wellbeing of humanity and the environment which surrounds us all.
Related products
Raw Nacionale El Pechichal Ecuador

Read more

Nacional Ecuador Fine Raw Chocolate 72½

Single Farm "El Pechichal–Gran Cacao"

Guayas – Ecuador

Chocolate bar of 60 g

Dark chocolate with 72 ½ cocoa

Single plantation chocolate created with Nacional cacao of the "Hacienda El Pechichal", in the Guayas region of Ecuador. The "Complejo Nacional", which survived the collapse of "Gran Cacao" (the golden age of cacaotera), is kept intact by the Hacienda. The entire process of transforming the beans takes place inside the Hacienda in order to guarantee the quality and traceability of the product. Particularly creamy chocolate with intense cream and black treacle notes, followed by aromatic coffee hint, toasted nuts, especially bitter almond, and plantain.
BRONZE – 2018 International Chocolate Awards – European Bean-to-Bar Competition
Photo Piedad Margarita Rivera ©

Raw White Veg

€

1.000,00 Read more

Fine Raw White Veg

Cacao Single Farm Ecuador

& Mandolat di Toritto 72½

Chocolate bar of 60 g

Our White Raw Veg bar is the result of the union of Raw Nacional cacao butter of the "Hacienda El Pechichal", Guayas – Ecuador, which keeps intact the "Complejo Nacional" of Ecuadorian cacao, and of "Mandorla di Toritto", fruit of the native cultivar "Filippo Cea", grown, gathered and transformed into an alternative to milk within an uncontaminated and protected environment: the Alta Murgia National Park. Two products which create a White Raw Vegan single origin chocolate with a pleasing initial sensation of alcohol, and floral and nut notes. It combines perfectly with the Sicilian candied orange peel and the best Toritto almonds to re-evoke the typical sweet specialities of Southern Italy.
BRONZE – 2018 International Chocolate Awards – European Bean-to-Bar Competition
Photo Giovanna Gori ©

Raw Nugu Nicaragua

€

1.000,00 Read more

Trinitario Acriollado

Fine Raw Chocolate 72½ Nugu™

Single Region Nueva Guinea, Nicaragua

Chocolate bar of 60 g

Dark chocolate with 72 ½ cocoa

Chocolate created with NUGU™: a special cacao originating in the Southern Caribbean region and now grown by micro-producers in Nicaragua. Particularly creamy with intense notes of unroasted hazelnuts, currants, cherry and honey, a light perception of rum and delicate spicy.
Photo Paolo Giocoso ©